Customer Gallery
This section features models by you, our customers. Anyone can send in submissions for this page and we will feature the best of them here. The selection may change from time to time. The only criteria is that the model uses some TPM parts, either a complete kit, detail packs or whatever.
Improved Farish 56 by Peter Thorpe - winner 2mm Scale Association competition for Best Modified Proprietary Locomotive at the 2006 AGM. It is one of the older Poole bodies mounted on a Bachmann-Farish chassis, and the cab roofs are by P & D Marsh. Detail parts include TPM Type B windscreen wipers and modern dummy screw couplings, item numbers 1201 and 1202 respectively. Other parts include refurbished headlights, horn grilles and roof fan grilles by BH Enterprises, cooling fans by Shawplan, multiple working jumper cables by Sunrise Enterprises and buffers from the 2mm Scale Association. Paints are by Railmatch and transfers are from Fox. Photo by M. Simpson, on J. Allwood's 'Welton Down'.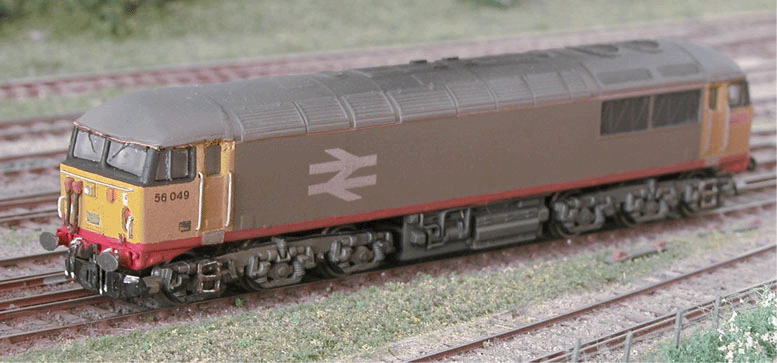 Farish 37 with 1237A splitbox nose ends by Stuart Moore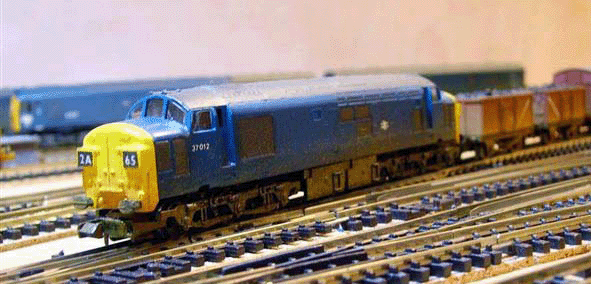 Class 48 by Peter Thorpe ... no, not a typo. The class 48s were a small batch of Brush type 4s with a 'V' formation version of the Sulzer engine (12LVA24). No significant advantage was found and later they were re-engined with standard 12LDA28Cs. Some of the displaced engines ended up in SNCF locos. The model is based around the earlier Farish by Bachmann model and incorporates our windscreen wipers (ref:1201) and front steps (on the bufferbeam cowling) from our ref:1247 cutaway bufferbeam kit. In addition parts by B.H. Enterprises, Phil Kerr and Shawplan were used, with transfers by Fox.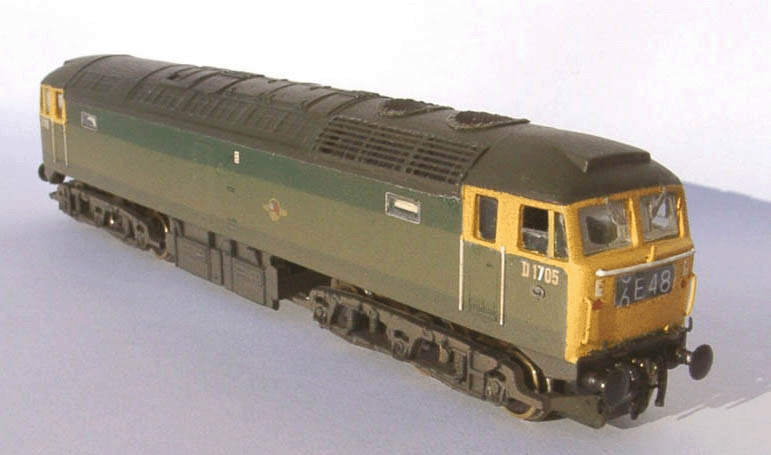 Scratchbuilt KIB by Paul Cheffings from plasticard and microstrip, running on Roco bogies. Uses TPM buffers, ferry hooks and loops along with modified point levers for the hood operating levers. Custom-made transfers by Brunel Models (Australia) finish the job neatly.

PCA (kit ref: 900) by Arran Aird: Constructed from our short-lived limited edition kit and painted for 'Blue Circle' (plain grey).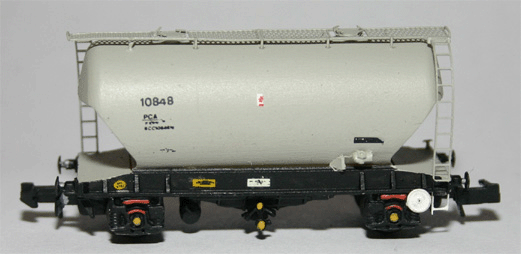 2-EPB by Mark Wilson: The model was constructed from two pre-1990 Farish Mk.1s, compartment windows from the older Farish pre-BR compartment coaches cleverly made into inlay strips, together with cab ends and cab windows/doors from our MLV kit.

Another gem by Paul Cheffings: The model was constructed from a Farish 100T tank with a shortened barrel and replacement domed ends from the Farish straight barrel PCA. The rivets on the barrel were punched out of 10thou (0.25mm) plasticard using a punch and die. The underframe is scratchbuilt from plasticard and plastic section but uses the buffer beams, buffers plus bogie pivots from the Farish chassis. The ferry tie downs, end platform and hand wheels are from the TPM Ferry Wagon etch. The air reservoir and the distributor came from the TPM 100T tanker detailing set. Transfers are by Fox (Orange stripe, HazChem, OHLE flashes and circuit symbol), Hurst Models (All white lettering and most of the black) and Brunel Models (Australia) (Logos and the other black lettering). The bogies are the TPM Y25C.

Modelled by Andy Stephney and Andy Reed "our first attempt at model APT, parts include Taylor HST detailing kit and revamped Mk.4 bogies plus HST bogies. Many thanks to Bernard for model tips and Chris ( CJM ) for spraying tips. Currently working on APT coach stock." The whole train has since been completed and featured in 'The N Gauge Journal 5/07'.

AC electrics by Richard Dockerill. The leftmost is a standard TPM kit done to Richard's usual high level of detail. Note the typical early '90s flaking paint finish of the Executive InterCity paint scheme. Then, L to R, Class 86, Class 82 and Class 81, all converted from the 87 body to varying degrees. All but the 82 are on the Farish 87/90 chassis, though bogie centres are shortened for the 81. The Class 82 is on a hybrid Minitrix chassis.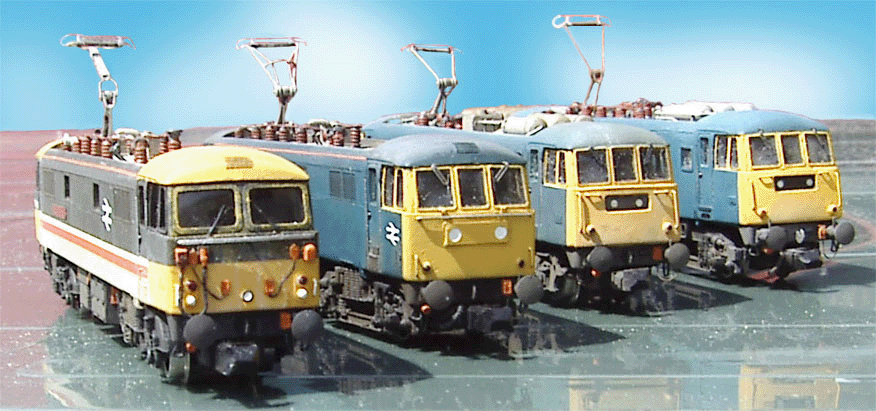 Fred Johnson - Detailed Farish Cl.33s using 1202 dummy screw couplings, 1203 Cl.33 snowploughs, spare Cl.47 jumpers (as supplied in 1347) and bits of wire. Below that, one of the British Steel blue 60s, from the 60L kit.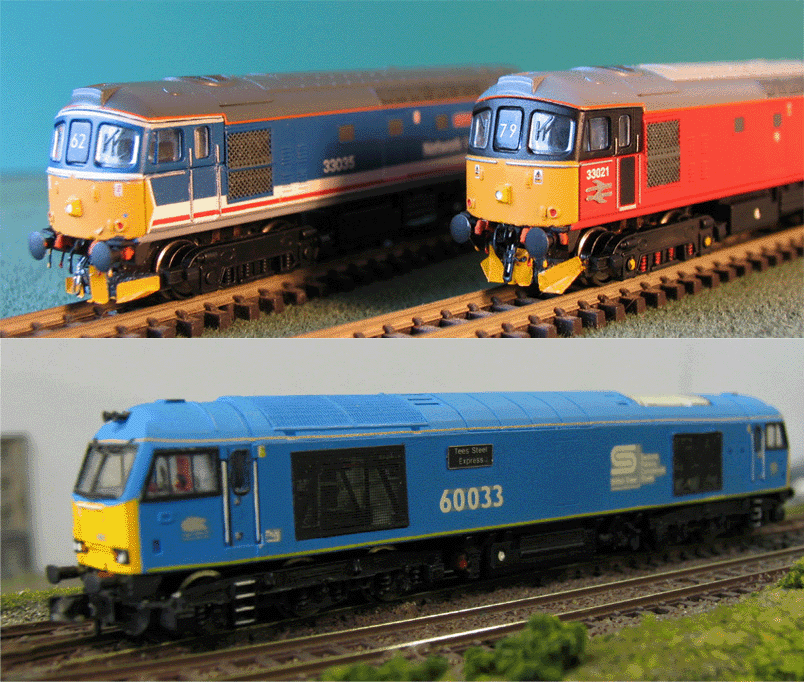 Millfield Models - TPM Class 26 on new chassis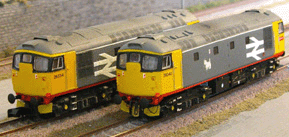 Paul Cheffings - This wagon is based on the Peco LPG Mobil Gas tank, but has been lengthened using a spare 15 ft chassis. The model uses the TPM Ferry Wagon Etch (1809) for the ferry tie downs, end platform and brake wheel. Transfers are by Fox and Hurst Models (custom printed from his own artwork).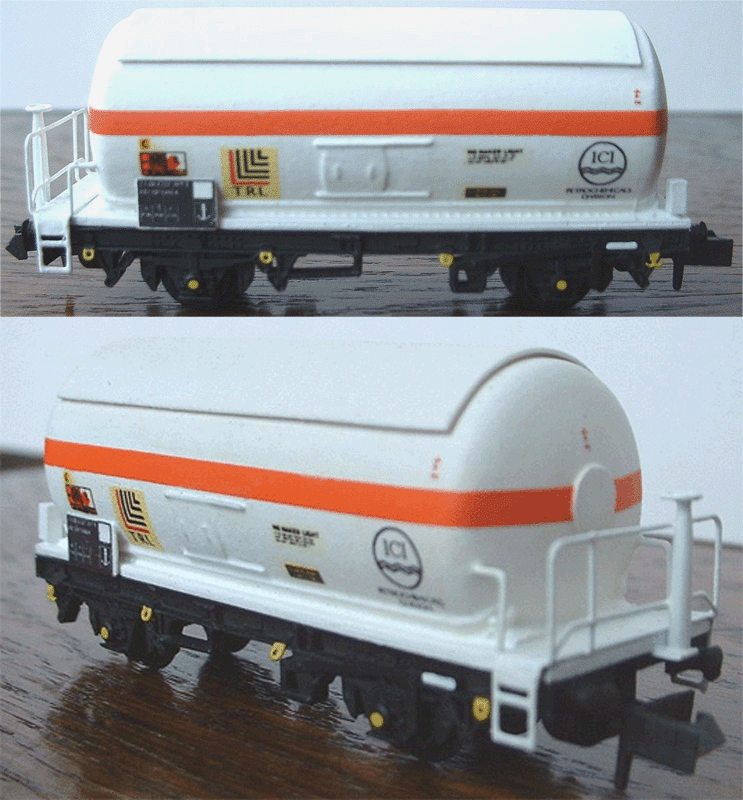 David Smith - Conversion of our HA van kit to a pick-up. This was a real-life conversion done by B. Walker & Son Ltd. of Watford.

Duncan Hunnisett - Conversion of one of our Class 87 kits to Class 86, in this case mid-1960s era.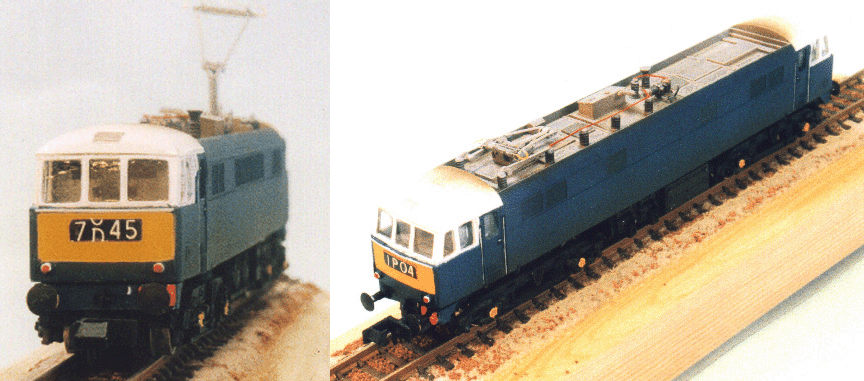 William Longley-Cook - TPM Class 60 kit in Railfreight Metals scheme.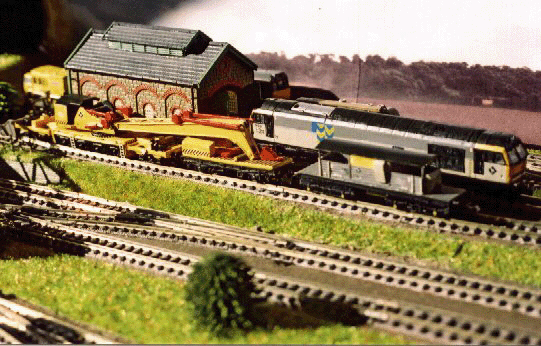 Richard Doy - TPM Tippler kit in BSC grey colour scheme.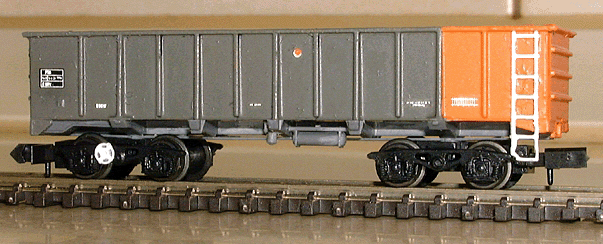 Duncan Hunnisett - Farish Class 20 altered with TPM 1319 disc headcode conversion pack, plus added features. Note separate piano wire handrails.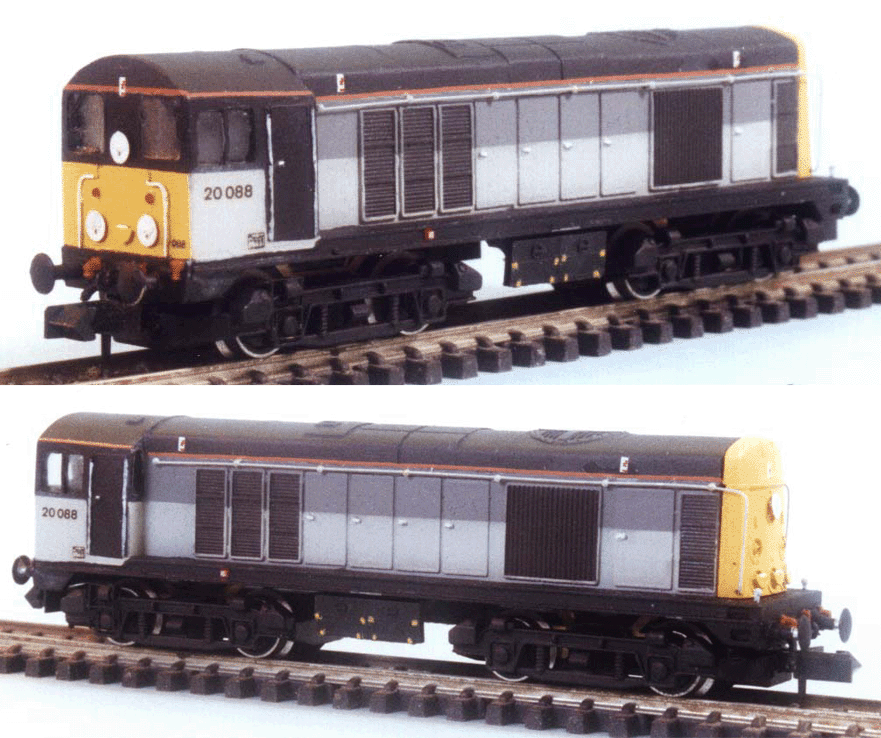 Duncan Hunnisett - Farish Class 31 detailed with various TPM bits. Note the use of spare jumper sockets from TPM 1347 on the bufferbeam.